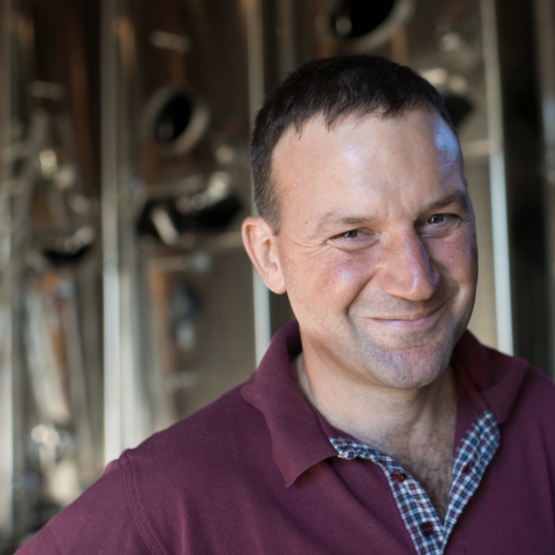 Hubert Lamy
The Lamy family has been working in the vineyards since 1640.  Domaine Hubert Lamy was created by Hubert Lamy in 1973.  Before creating his own domaine Hubert worked with his father, Jean Lamy.  At that time the domaine was around 8 hectares in size,   planted mainly in 'regionale appellations'.
Most of the development of the Domaine was during the 1990's when new vines were bought or rented (Clos de la Chatenière,  Derrière Chez Edouard, Murgers des dents de Chien, Clos du Meix, Santenay Clos des Hâtes) or planted (En Remilly).  Some parcels which were planted with Pinot Noir vines were changed to Chardonnay vines because it was considered this was a better choice for the soil type (La Princée).
Olivier Lamy, having first studied winemaking and commerce, joined the Domaine in 1995.  Prior to joining his father he did training courses in several other Domaines and tasted wines from all over the world.  With this experience he was able to bring new ideas and new methods of working in the vines and in the cellar.
Today the Domaine has 17 hectares of vines - ¾ in Chardonnay and ¼ in Pinot Noir.  The vines are in several appellations - Saint-Aubin, Puligny-Montrachet, Chassagne-Montrachet and Santenay.  There are 18 appellations in total and the Domaine produces around 100,000 bottles per year.
70% of the total production is exported worldwide (Japan, USA, England, Australia and throughout Europe).  The remainder of the production is sold in France through wine merchants, restaurants, wineshops and to private customers.
Location: Saint Aubin, Côte de Beaune, Burgundy
Size: 18.5 ha (45.71 ac)
Varieties: 80% Chardonnay, 20% Pinot Noir
Viticulture: Lutte raisonnée, organic methods
Vinification: Reds 100% de-stemmed, indigenous yeast fermentation, no new oak, larger oak barrels.
Country:
Varietals:

Chardonnay , Pinot Noir

Agricultural Standards:

Organic , Sustainable