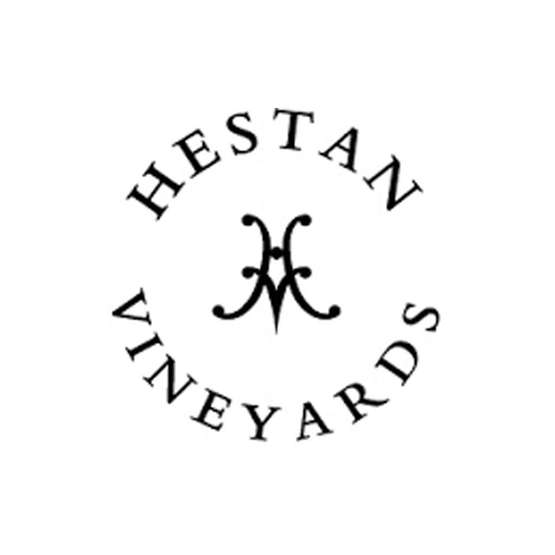 Hestan Vineyards
Hestan Vineyards is a picturesque, 127-acre ranch located on Napa Valley's eastern slopes at the base of Okell Hill. The vineyard is named for owners Stanley and Helen Cheng, whose passion for fine wines and love for Napa Valley's beauty and charm led them to purchase the property in 1996. They began planting grapes in 1997, adding blocks over the years to take advantage of the site's myriad of exposures and well-drained soils. Today 41 acres of blocks planted to all five of Bordeaux's principle red varietals – Cabernet Sauvignon, Merlot, Petit Verdot, Cabernet Franc and Malbec – blanket the rolling hills that overlook the property's 11-acre pond.
In 2005, after years spent building the vineyard's reputation by selling grapes to top tier Napa Valley wineries, Stanley and Helen released their first wines from the property made by consulting winemaker Mark Herold. The wines—the 2002 Hestan Vineyards Cabernet Sauvignon and a second label, the 2002 Meyer Cabernet Sauvignon—were a critical success.
In 2008, the Chengs released a third label, named for their only daughter Stephanie. Made by consulting winemaker Jeff Gaffner, the Stephanie Cabernet Sauvignon, Merlot and Proprietary Red celebrate the Chengs' love of Bordeaux wines and make use of all five of the classic red Bordeaux varieties planted to the estate.
In 2009 winemaker Thomas Rivers Brown—best known for his 100 pt. Schrader Vineyard Cabernet Sauvignon—joined the Hestan Vineyards team to take over production of the Hestan Cabernet Sauvignon and Chardonnay.
From over 56 acres of family owned vineyards, Stanley and Stephanie Cheng, with the help of talented wine makers Jeff Gaffner and Thomas River Brown, produce the Hestan wines.  The vineyards are planted to low-yield Cabernet Sauvignon, Merlot, Cabernet Franc, Petit Verdot, Malbec and Chardonnay.  From opulence to elegance, each of their wines pays homage to the artistic interplay between the vineyards' diverse terroir and the winemakers' stylistic interpretation yielding finesse, elegant structure and longevity.
Country:

USA
California
North Coast
Napa Valley

Varietals:

Cabernet Sauvignon

Agricultural Standards:

Organic