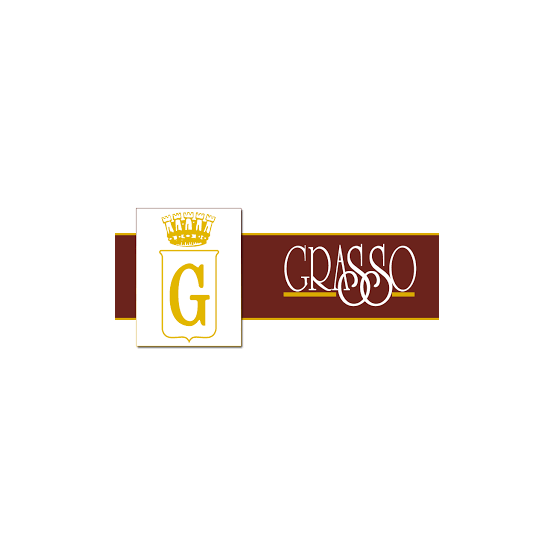 Grasso Fratelli
The Grasso brothers have been making wine since before they founded the Azienda Agricola in 1970. They have been farming the same land and making wine from that land non-stop for 50 years! Nothing seems more traditional or wholesome than joining them for a walk through their vineyards. The vineyards are right out the back door and adjacent to the winery converted from the old family barn. Even though they don't speak any English, their infectious smiles and easy-going nature make one feel right at home. With large Slavonian oak barrels that average 45 years of age, very little has changed in their approach for the last half a century. The largest portion of their land holdings comes from the Vallegrande cru which runs from the bottom of the hill at 900 ft asl., up to 1300 feet at the crown of the hill. Here Alfredo and Luigi make their flagship wine with a minimum of 30 months (up to 48 months) of aging in the large old barrels.
The Barbaresco region is often times referred to as the 'Queen' of the Nebbiolo grape because the wines tend to be more elegant than their neighboring Barolo (The King). Barbaresco is a third the size of Barolo and received DOC status in 1966 and later DOCG status (Italy's highest designation) in 1980. The aging requirements for Barbaresco are 9 months in barrel with a total of 2 years aging in both barrel and bottle. As you can see from the minimum barrel aging of 30 months for Grasso, they go above and beyond the standard requirements to achieve wines of maturity and excellence!
The family estate is 14 hectares (34 acres) of land found within 3 of the Cru vineyards of Barbaresco in the area around Treiso, the highest village in the Barbaresco zone. A part of the 'Green Experience' in the piedmont, http://www.thegreenexperience.it/, no pesticides or herbicides are used in the vineyards.
Country:
Varietals:

Nebbiolo

Agricultural Standards:

Organic