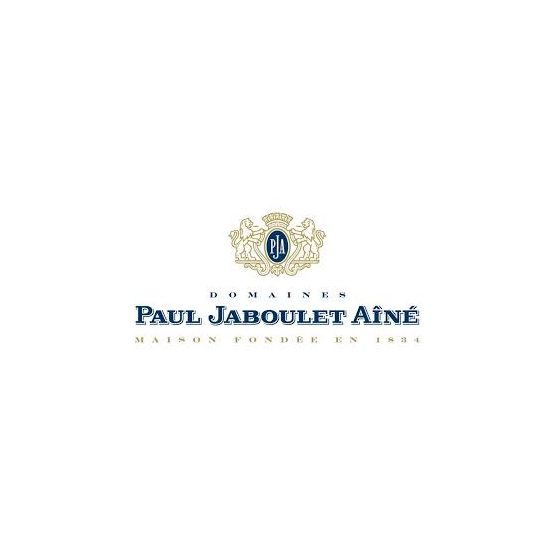 Domaine Paul Jaboulet Aîné
This impressive producer of superb, expertly crafted Rhône wines sets the standard for excellence that others aspire to follow. Jaboulet is renowned for its remarkable Hermitage La Chapelle, a wine that routinely fetches vast sums at auction, particularly for the older, rarer vintages. However, that is not to suggest that Jaboulet is a one-trick pony – far from it. All the wines produced here show remarkable consistency, especially the examples from the northern Rhône appellations.
Jaboulet began its journey in the 19th century when pioneer Antonine Jaboulet started a small domaine in 1834 on the famous hillside of Tain l'Hermitage. Moving cautiously at first, Antonine acquired choice vineyards in the surrounding appellations of Hermitage and Crozes-Hermitage. He quickly established a formidable reputation for quality that was maintained by the subsequent generations of the Jaboulet family – they successively built up an enviable portfolio of vineyards, including Saint-Joseph, Cornas, and Saint-Peray. However, in 2006, Jaboulet came under new ownership when the Frey family decided to expand into Rhône wine production. The family was longstanding producers of top Champagne and Bordeaux at the estate of La Lagune, and so were more than qualified to continue the work of the legendary Jaboulet family. Daughter Caroline Frey was appointed to run the estate, a winemaker of some pedigree and renown, who graduated at the top of her enology class at Bordeaux University. Her aim for Jaboulet was a simple one – "Nothing less than perfection," Frey exclaims.
To that end, Caroline Frey has made considerable changes at the domaine since 2006. For a start, she has spearheaded a move toward organic and biodynamic viticulture, earning a Sustainable Farming status in 2006. The domaine has also acquired vineyards in the legendary appellations of Cote-Rotie and Condrieu, adding great prestige to this already hugely respected outfit. Fully aware of the vital importance of continuous investment, Caroline installed a new, state-of-the-art gravity-operate cellar in 2010.
But, despite all these remarkable achievements, Jaboulet is still largely renowned for its icon wine – Hermitage La Chapelle. Collectors and connoisseurs go positively nuts over La Chapelle, particular the 2009 vintage which Robert Parker awarded 96-98 points! Produced since 1919 by blending a range of unique terroirs in the appellation, La Chapelle is a sumptuous wine which has marvelous balance and poise. Not only is this one of the finest examples of the region, but it is also one of the greatest wines ever made. You must try it at least once in your lifetime!
Country:
Agricultural Standards:

Biodynamic