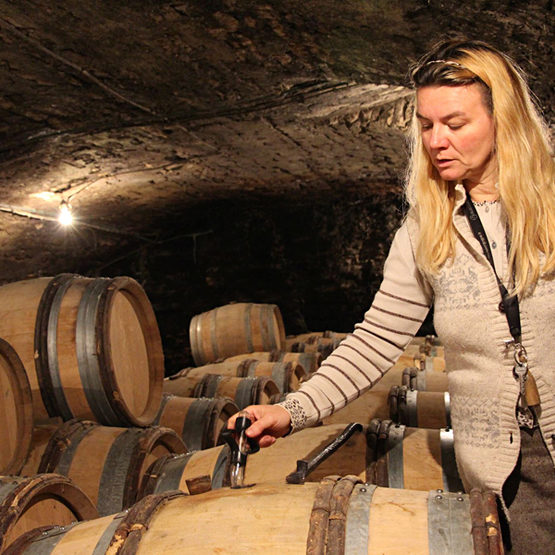 Domaine Jean-Noel Gagnard
In 1989, after returning from business school in Paris, Caroline L'Estimé took over the winemaking and vineyard direction from her father, Jean-Noël. Since then she has climbed to the upper echelon of the great white burgundy producers. She has some of the best premier cru sites, as well as a small parcel of the great grand cru Bâtard-Montrachet.  Caroline's wines have a woman's touch, show beautiful minerality and a consistent subtlety, both details that often get lost in the powerful and blocky white wines of Chassagne-Montrachet. Her father, Jean-Noël, is a bit of a legend in the industry for making beautifully crafted and age worthy wines. Plus, he's an extremely nice man!
Chassagne-Montrachet's greatest claim to fame is its shared (with Puligny-Montrachet) Grand Cru vineyards, Montrachet and Bâtard-Montrachet, and the tiny Criots-Montrachet. Despite those being the most expensive and famous wines, they are not very representative of this village's great premier cru and village sites. Situated on another hill to the south of the Grand Crus, lies a set of vineyards that make up Chassagne's well-known powerful and dense white Burgundies. It happens that Gagnard has a good dose of most of the very best vineyards located in this appellation. Historically known for its red wines, trend in drinking converted this appellation's production in the direction of white wine. The few reds that are still around are age-worthy and often undervalued. The tenderloin of the best sites for the whites are higher up on the hill tucked just to the south and north of the village, arguably the best of them is Caillerets.
Country:
Varietals:

Chardonnay , Pinot Noir

Agricultural Standards:

Biodynamic , Organic