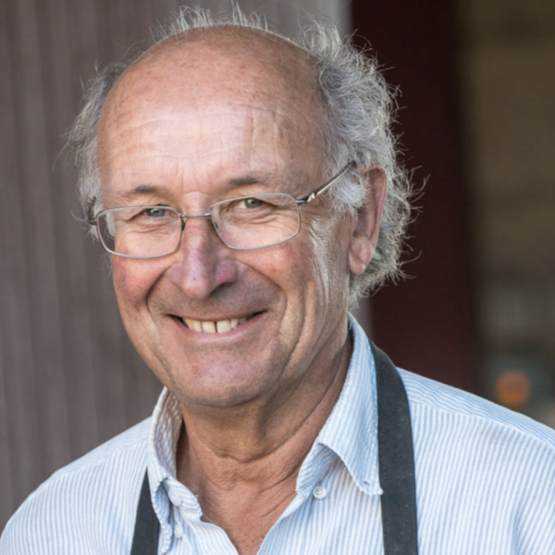 Domaine Berthaut-Gerbet
Producer Information
Location: Fixin, Côte de Nuits, Burgundy
Size: 16.0 ha (39.5 ac)
Varieties: Pinot Noir (one small-production cuvée of Chardonnay)
Viticulture: Lutte raisonnée, organic methods
Vinification: 3-5 days maceration before indigenous yeast fermentation, 0-100% whole-cluster, concrete tanks or barrels (0-50% new oak).
In 1693, a motto was carved into a stone lintel in the Berthauts' house: Bien faire vax miev que dir, "doing right is better than talk."
Is it a cliché to call Amélie's wines feminine? Perhaps. But in the context of the appellation as we knew it before her, and in comparison to her father's wines, they are. Or maybe they are simply wines of the past and of the present. 
Though Burgundy is hardly a region with a bounty of natural wine, several of the most exciting young winemakers are making vins de soif, quaffers, in contrast to vins de garde, wines to be cellared. Less based on structure, more on a free expression of fruit, these wines are more delicate and feminine, regardless of whether they are made by boys or by girls.
When we recently teased Sylvain Pataille about the structure that remains in his reds despite him being for all purposes (except that one) a natural wine producer, he quipped "Je veux faire des vins de soif qui se gardent," I want to make quaffers that can age. It's a witty, fine point. Not only does his description fit his own wines but those of Amélie's fiancé Nicolas Faure, as well as those of their close friends Tomoko Kuriyama and Guillaume Bott at Chanterêves, and others, all part of a small group of locals who refuse to turn their back completely on the greatness of classic, age-worthy Burgundy, and fit snuggly into current fashion. 
But Sylvain's quip doesn't exactly fit Amélie's wines. By design, or rather by conviction, hers are just a few inches to the other side of the line: des vins de garde qui se boivent, wines to be aged that can be quaffed. It's a subtle distinction. But contemporary, refined, detailed classicism, is what comes to mind when tasting an Amélie wine. We should point out that the others have started their domaines or micro-négoces from scratch whereas Amélie has not. There is a responsibility, a sense of duty, in the mantle she wears. She wears it happily and gracefully, which is not to say without her own strong signature and opinions. This is what we were hinting at when we said that we saw the hatching of a Grand Domaine at Berthaut-Gerbet: the size of the domaine, the quality of its holdings, great respect for what came before yet an iron-clad resolve to always do better, but also a sense of effortlessness in their taste.
Country:
Varietals:

Pinot Noir

Agricultural Standards:

Organic , Sustainable