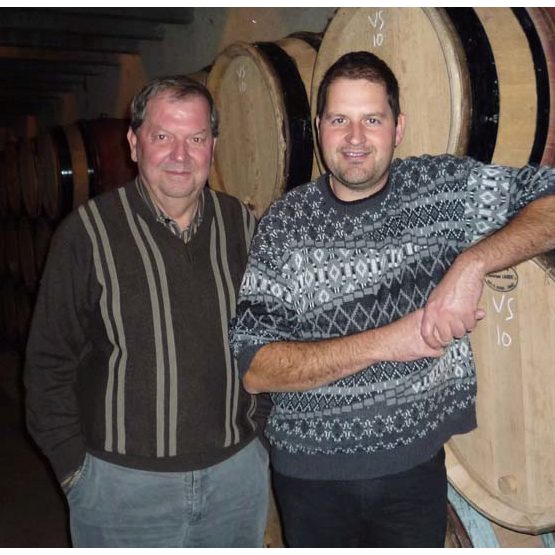 Domaine Bernard & Thierry Glantenay
Located in Volnay, five kilometers south of Beaune, Domaine Pierre Glantenay et fils operates nine acres including Volnay, Pommard, Chambolle-Musigny and Monthélie.
This operation was launched in the 16th century and was passed from generation to generation until Pierre Glantenay, current manager of the estate, which will soon turn over the reins to his son William.
The notion of terroir is essential to wine quality, it is necessary to clarify that the clay-limestone soils of Volnay and Pommard are located at mid-slope, exposing the vineyard microclimate. Thus, the vines draw from this land the elegance and finesse of Volnay, but also the power of Pommards and tannins. The grapes give life to a body, color and unique flavors.
During harvest time, a team of pickers cut all grapes by hand and sort it on site. The winemaker ensures that all vineyards are picked at perfect maturity, in ten days.
Country:
Varietals:

Chardonnay , Pinot Noir

Agricultural Standards:

Sustainable