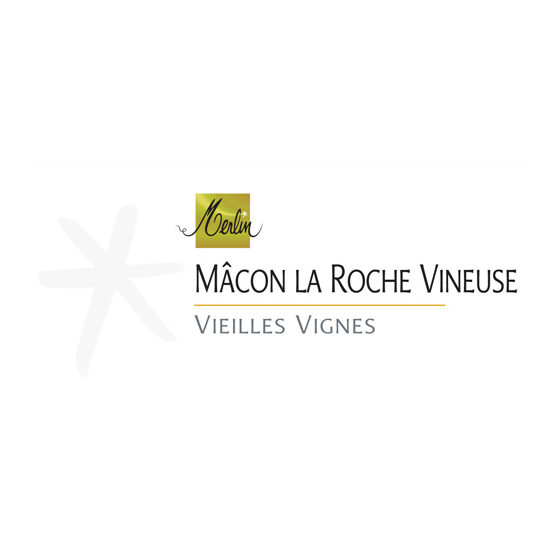 Olivier Merlin Mâcon Blanc La Roche Vineuse Vieilles Vignes
Wine Information
Tasting notes
Nose: pleasant aromatic freshness with notes of white peach and pear.  A rich and complex wine, very well-balanced on the palate.  Strongly mineral soil gives this wine a very long finish in the mouth.
Terroir
Quaternary clay-limestone soil (Bathonian, Bajocian)
Exposure: south to south-west
Altitude: 230-280 m
Slope 5% to 20%
Culture
Grape variety: 100% Chardonnay
Planting density: 8,000 plants per hectare
Average yield: 50 hl/ha
Picking by hand, soil working, no chemical herbicides
Vinification
Direct pressing, gentle settling in stainless steel tanks, alcoholic and malolactic fermentations in oak barrels (new to 4 years old).  12 months' elevage in barrel  followed by 3 months in stainless steel vats.  Racking and gentle Kiesleguhr filtration prior to bottling.  No finings.
Product Name: Macon la Roche Vineuse Vieilles Vignes
Producer: Olivier Merlin
Importer: Becky Wasserman Selections
Country Region Appellation: > > >

France
Burgundy
Maconnais
Macon

Varietal:

Chardonnay

Agricultural Standards:

Organic

Closure:

Cork

ALC %:

13.5