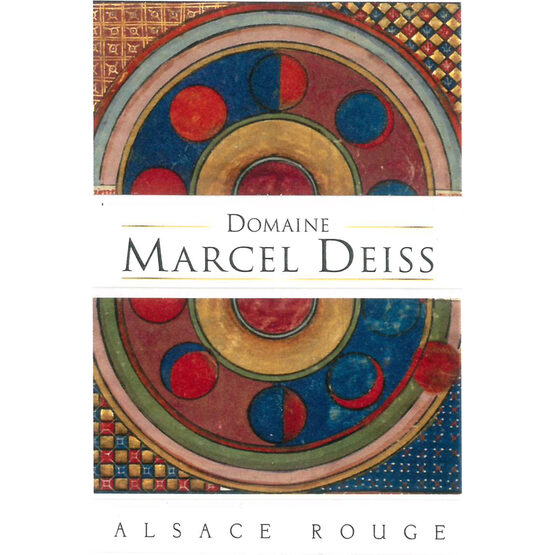 Domaine Marcel Deiss Alsace Rouge
Wine Information
Variety: Pinot Noir
Terroir: Bergheim, St. Hippolyte, Beblenheim villages, oolitic crinoidal limestone bedrock, soils of flint, gravel, granite
Viticulture: Certified organic (Ecocert) and biodynamic
Vinification: De-stemmed, gentle maceration, minimal-intervention. Aged for 12 months in tank (50%) and barrel (50%).
The soil is similar to those found in the Côtes de Nuits (Clos de Bèze - Bajocian crinoidal limestone). This hard limestone forms a degraded soil that is dirty yellow in color, thin, light, hardly fertile, well-drained, and rich in limestone scree, gravel and granite.