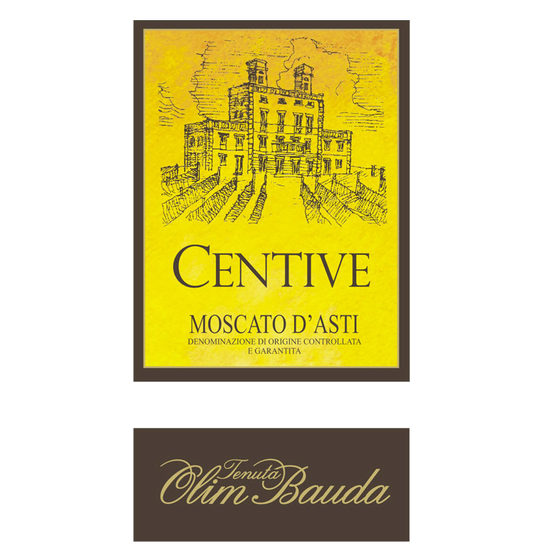 Tenuta Olim Bauda Moscato Centive
Grape variety: 100% Moscato.
The grapes are usually selected and harvested between the first and second week in September.
Tasting notes: pale straw yellow colour. The intense bouquet is typically aromatic, conveying sensations of Golden Delicious apples, pineapple and honey- Its fresh and fragrant palate results partly from the perfect balance between sweetness and acidity. The fine development of carbon dioxide makes it delicately creamy and gives it a persistent and elegant finish.
Vinification: after spending a few hours on skins at a very low temperature, the must is drawn off. After initial filtration, the must ferments at a low temperature in small stainless steel autoclaves. The prise de mousse takes place during fermentation. To interrupt fermentation, the must is cooled further and micro-filtered for bottling, which takes place in November, just two months after harvesting.
Release for sale starts before the end of that same November. However, the finest expression comes after the first few months of life.
Service: 8/10°C
Product Name: Moscato Centive
Producer: Tenuta Olim Bauda
Importer: Fine Vines
Country Region Appellation:

Italy
Piemonte
Moscato d'Asti

Varietal:

Moscato

ALC %:

5