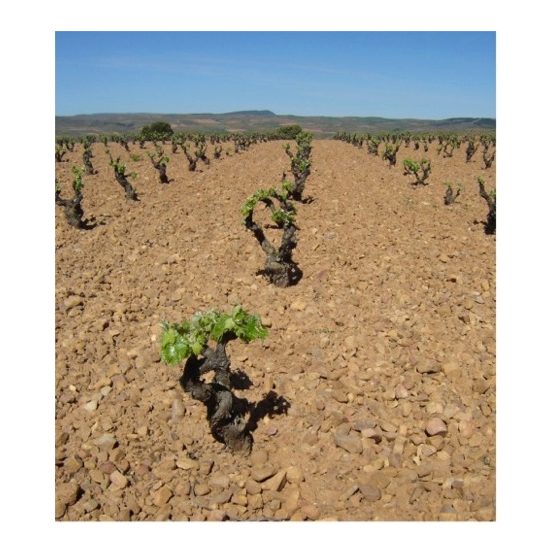 Tres Ojos
Tres Ojos is made at the Bodega San Gregorio, a cave co-op founded in 1965 that counts 160 members. The president is Gregorio Abad Gil and the vice president is Jose Maria Hernandez.
The winery is located in the Ribota River Valley, some 15 kilometers north of the city of Calatayud. Tres Ojos hails from the D.O. Calatayud, located in Aragon, a province unparalleled in Spain by its variety of landscapes (lush river valleys, mountainsides and semi-desert areas.)  The name Calatayud derives from a Moorish governor named Ayud who built a castle (qalat) at the confluence of the Jalon and Jiloca rivers (qalat Ayud.)  There has been thriving population here as far back as Roman times when the old city of Bilbilis was used as an important staging-post for the Roman legions on their way north to Gaul.
The coop cultivates 820 hectares (2,025.40 acres) of primarily Garnacha (62%), Tempranillo (22%), 7% white Macabeo and 9% Cabernet, Syrah & Merlot (a mix).  Most of the vines are at least 40 years old and some are 50+. The vines, planted "en vaso"(head-trained) are not irrigated, offering very low production levels. Local soils are rich in limestone, marl and slate, providing plenty of opportunities to make good wine on a regular basis of which Tres Ojos is a perfect example.
Country:
Varietals:

Cabernet Sauvignon , Garnacha , Merlot , Syrah , Tempranillo

Agricultural Standards:

Sustainable