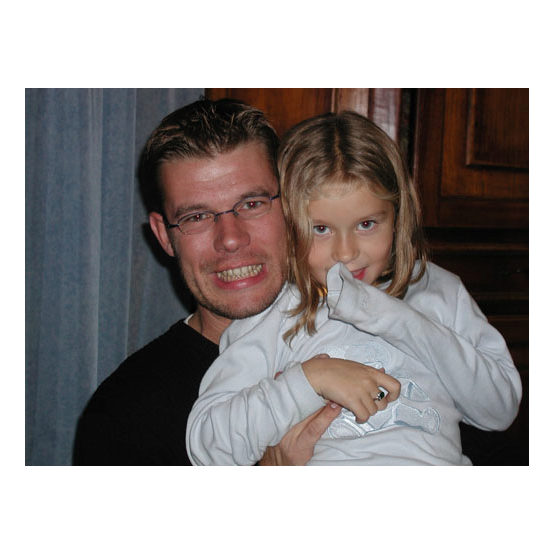 Domaine Virgile Lignier-Michelot
Domaine Lignier-Michelot has been part of the landscape of Morey St. Denis since early in the twentieth century, but like so many of its neighbors throughout the Côte d'Or, during most of that time the domaine was content to sell off its entire production to négociants. The current head of this fine eight hectare domaine, Virgile Lignier, who joined his father Maurice at the domaine in 1992, is the fourth generation to run the family property, and was instrumental in the family beginning to offer their wines for sale in bottle. Not coincidently, 1992 was the first year that Domaine Lignier-Michelot began to estate bottle their wines and sell them directly. In the late 1990s Virgile succeeded his father as head of the domaine, with 2000 being the first vintage that he vinified completely on his own. Lignier-Michelot has holdings in Chambolle-Musigny and Gevrey-Chambertin at the villages level, a Morey St. Denis "Rue de Vergy" (also AC) and a bevy of top-notch Morey premier crus including parcels in the vineyards of Aux Charmes, Chenevery and Façonnières. Their fine lineup is rounded out by a parcel of vines in the grand cru of Clos de la Roche, bringing the domaine's production to approximately one thousand cases per year.
Monsieur Lignier is blessed with a number of old vine parcels scattered throughout his holdings in these three villages. They include a parcel of fifty year-old vines in Chambolle-Musigny from which they make their Chambolle "Vieilles Vignes" bottling, and all three premier cru Moreys, whose vines are all in the fifty-five to sixty year-old range. There is a section of their Clos de la Roche that is in forty year-old vines, but the lion's share is planted on fifteen year-old vines that are just now beginning to really come into their own. With careful husbandry in the vineyard and short pruning in the winter, Virgile is able to produce a wine of great depth and complexity from these younger vines, so that the domaine's Clos de la Roche is regularly ranked amongst the very finest examples of this great grand cru.
Virgile Lignier is meticulous in the vineyards, where he routinely prunes aggressively to limit yields, and seeks to be as natural as possible when confronting viticultural challenges in the vineyard. His goal is that which was often stated by Henri Jayer: to produce the finest fruit possible from which to work with so that the wine can make itself as much as is possible. He completely de-stems the grapes and allows the cool must to macerate for five or six days prior to the onset of fermentation (again, à la Monsieur Jayer). The wines are then aged in varying percentages of new oak for a year to fifteen months (village wines see about twenty percent new wood, premier crus about one-third, and the Clos de la Roche is raised in anywhere from eighty to one hundred percent new oak, depending on the quality of the vintage), racked into tank for another three months to allow the wines to fall brilliant, and are bottled unfined and unfiltered.
The style of the Lignier-Michelot wines is dramatic and opulent, with sappy cores of fruit, excellent expressions of terroir, and the balance and structure to allow graceful aging in the cellar. The very fine village Gevrey and Chambolle are delicious out of the blocks, as both wines share a purity of fruit and just the right amount of oak. The Morey St. Denis "Rue de Vergy" hails from a beautifully situated vineyard up above the grand cru Clos de Tart on the slope. The Chambolle "Vieilles Vignes" bottling is deeper and more structured than the straight Chambolle AC, with premier cru depth and complexity coupled to an almost creamy palate impression in generous vintages. All three Morey premier crus are classic examples, with a fleshy personality, lovely depth of black fruit, complex expressions of soil, and the ability to both delight the palate early and age well for ten to fifteen years. Of the three, the Façonnières is probably the most age-worthy and in need of at least a few years of bottle age prior to drinking. Virgile Lignier's Clos de la Roche is one of the benchmark examples of the vineyard, with a sumptuous palate impression and a fine expression of soil nicely framed by a judicious framing of toasty oak. It ages extremely well, but seldom demands more than five or six years of cellaring before really blossoming and beginning to drink brilliantly. All in all this is one of the top domaines in Morey St. Denis. The relatively recent history of selling all their production in bottle has kept the domaine's profile relatively low key at the present time, which translates into outstanding opportunities for good value.
Location: Morey-Saint-Denis, Côte de Nuits, Burgundy
Size: 5.33 ha (13.17 ac)
Varieties: Pinot Noir, Chardonnay
Viticulture: Organic (uncertified) except in extreme cases
Vinification: Some whole cluster, indigenous yeasts, 20-30% new oak, white earth filtration of bottom 2/3rds of tank.
Country:
Varietals:

Chardonnay , Pinot Noir

Agricultural Standards:

Organic