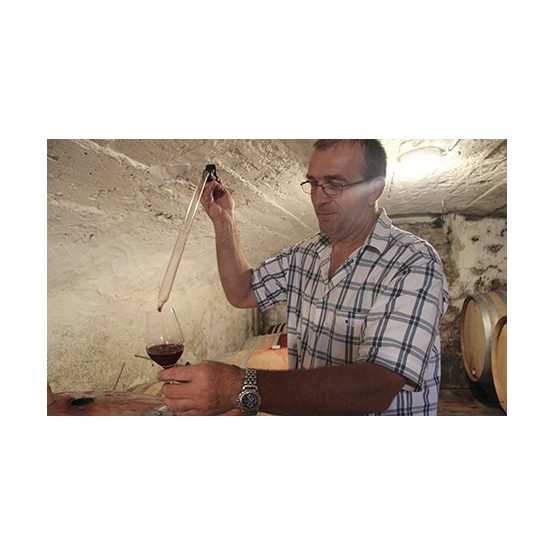 Domaine Pascal et Nicolas Reverdy
The tiny hamlet of Maimbray nestled in a valley surrounded by chalk hills, nearing mountains in steepness, about one kilometer, at right angles from both Chavignol and Verdigny is a very modest, humble-looking village. Here Pascal and Nicolas bootstrapped their operation up year by year, having begun with virtually no capital. Already in France they were regarded as one of the finest producers of Sancerre Rouge, when I met them in 1995. La Coute is one of those very steep hills above-referenced and half of the Sauvignon Blanc vines are over fifty years old. The yields are very low, about 50 hl/ha, with excellent natural ripeness and super concentration of Sauvignon/mineral character. I love Sancerre, especially Sancerre like this!
The "Les Angelots" cuvee is from a single parcel of vines over 70 years old, from a parcel (their steepest) named Lot, and the yields are less than 40 hl/ha. This cuvee is fermented and aged entirely in a large conical foudre. Neither the "Angeslots" nor the "Les Coutes" cuvee (made uniquely for us) are filtered. Needless to say, neither are either of the reds.
Tragically, Nicolas was killed in an accident in the vineyards in late November 2007, but his wife Sophie has joined Pascal and his wife, Nathalie, in the enterprise and works full-time in the vines with Pascal.
Country:
Varietals:

Pinot Noir , Sauvignon Blanc

Agricultural Standards:

Sustainable