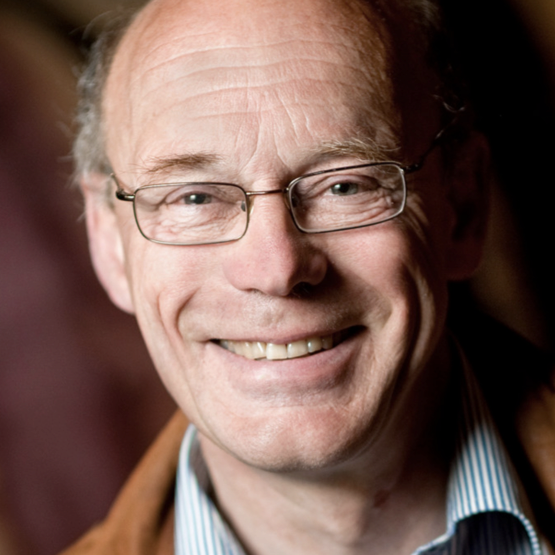 Domaine Jacques-Frédéric Mugnier
It is not easy to do justice to one's ideal winemaker. Perhaps as good as any way to start would be with two Glenn Gould quotes you will find on Jacques-Frederic—Fred—Mugnier's website. "The purpose of art is not the momentary ejection of adrenaline but rather the gradual, lifelong construction of a state of wonder and serenity." Followed by the pianist's comment on his own first recording of Bach's Goldberg Variation: "There is a lot of piano playing going on here, and I mean that as the most disparaging comment possible." Freddy adds his own footnote: "Let us try to avoid doing just 'a lot of winemaking' ". With similar standing in the pantheon of great purists of the wine world, if the Lafarges are the most relaxed souls in Burgundy, Fred may very well be the most intellectual, perhaps even the most agonizing intellectual. Despite incredible charm, I've heard women describe him as the Steve McQueen of Burgundy, he comes across as painfully shy. I think that rather than shy, he's introverted, always lost in thought, and would rather not have to deal with external distractions, or deal with them one on one, allowing for deeper and more meaningful exchanges than the shindigs of the wine trade usually allow. If you are genuinely curious, or particularly insightful, any comment you make will be received with Freddy's full attention, followed by an uneasy moment of silence while he mulls it over, really thinks about it, before responding. He is very respectful that way. If you are just trading the mundane, any comment will be received with the same uneasy silence, except that he is lost in some reflection on the parallels between art and winemaking, or a very unforgiving reassessment of his own work. The silence is because he is trying to remember what you just said.
If the estate has been in the family since the mid eighteen hundreds, Fred's conversion to one of Burgundy's brightest talents was a surprise even to him. Up to 1985 he was an offshore oil engineer, travelling the world from Africa to Aberdeen. His father, who died in 1980, was no winemaker himself and was a banker in Paris. The vineyards had been rented to Faiveley and in 1978, with the expiration of that contract for all vineyards but one, he left the management of the estate to Bernard Clair co-owner of Domaine Clair-Dau. In 1985 Fred decide to take a sabbatical and returned to Chambolle-Musigny. He fell in love with Burgundy, immediately enrolled in a six-month crash course at the enology school in Beaune, and made his first vintage. Fred also decided to purse another passion of his, flying. He obtained his commercial pilot's license and began to fly part-time for a French airline. The financial relief provided by the extra pocket-money as he called it, allowed him to follow his own way in the winery. His own course is one that led him to become one of the most admired winemakers in Burgundy today.
When describing Burgundy, people will often divide winemakers into two camps, the traditionalists and the modernists. Traditionalist is code for a winemaker who doesn't know how to make fruit-forward wine. This is not only too restrictive, it is terribly disparaging towards winemakers who have all the technical savvy of modernists, are equally if not more quality driven and choose to make the wines they do, not as traditionalist would imply, people who are somewhat uneducated, untrained or retrograde and who are incapable of making fruit-driven wine. We shall call these highly skilled winemakers who eschew most forms of make-up, steroids and silicon, and who place above all respect for the terroir and the vintage, the purists.
Chambolle-Musigny is the most elegant, ethereal commune in the Côte d'Or. Chambolle is fragrance and intensity not weight. Fred's goal was to make wines that would absolutely respect that fundamental characteristic, with zero make-up. His wines were certainly admired from the get go, but it took a long time for most not to find them simply pretty. Fred did not seek to extract fruit or colour, or use lots of oak to achieve the impression of volume that most consumers require in order not to feel cheated. Instead he built them up, step-by-step and vintage after vintage, detail by detail and by the bottom. "We are not dogmatic in our methods; we try to evaluate the effect of any action in the vineyard while monitoring any environmental side effects that may occur", says Fred. "We apply the same approach in our cellar. Processes that traumatize the wine—over extraction, for example, or excessive woodiness—are limited to a minimum."
It really was only a hunch that started about 20 years ago. The purists knew that there were many things restricting their wines, pulling them and in making them seem lighter. First in the vineyards as the natural balance of the soil had been upset by years of chemical treatments, both from pesticides and fertilizers. All good winemakers, irrespective of their styles, worked slowly to re-stablish balance, a process everyone knew would take time. But while they waited the purists refused to extract as they saw it as a short cut. As the grapes grew healthier, natural acidity and ripeness increased, and winemakers were also able to abandon or reduce safeguard practices such as acidification and chaptalisation. Better grapes with less restrictive techniques in the winery quite simply make for wines that just sing.
1998 was really the first vintage where everything seemed to come together for the Burgundians, where enough work had been done by enough of them that one really noticed almost generational change in the wines. Burgundy didn't need to go extract volume, the work paid off and the volume just came. 1998 was also the year that Fred made the Musigny, which Tanzer would call " a candidate for wine of the vintage". What Fred had achieved was a wine of perfect balance. Not a hair out of place. Not a hair too much oak to cause unwanted static. Not a bit too much extraction in a vintage which didn't need it because it was concentrated and tannic to begin with.
Since that vintage, every one of his wines is strikingly balanced, intense, pretty and without the slightest interference. Fred has quite simply become the greatest of the purists. It can't be easy to know when to stop when making wine. When it will turn that irreversible corner, not that the resulting wine would be bad but the perfect balance would be polluted by an unwanted detail, one that wouldn't integrate. I know he would rather stop before, and that his biggest dread is to go beyond. I'm not surprised that he so likes music, that he so understands that a beautifully written phrase needn't be played fortissimo, and that he can't help thinking about what to correct about himself on his lifelong construction of a state of wonder and serenity.
Location: Chambolle-Musigny, Côte de Nuits, Burgundy
Size: 14 ha (34.59 ac)
Varieties: Pinot Noir, Chardonnay
Viticulture: Lutte raisonnée
Vinification: 100% de-stemmed, maximum 25% new oak, unfined, unfiltered
Country:
Varietals:

Chardonnay , Pinot Noir

Agricultural Standards:

Sustainable