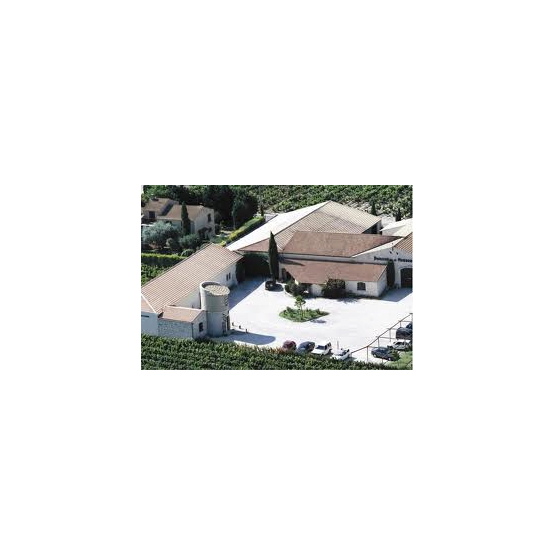 Domaine de la Mordorée
Ideally located at the crossroads of Provence and Languedoc, the Domaine de la Mordorée produces some of the greatest vintages of the Rhone Valley : Châteauneuf du Pape, Lirac, Tavel.
Our philosophy has always been to produce the greatest wines possible. To achieve this goal we have selected the best parcels of land, the highest grade grapes and developed environmental friendly wine growing methods. The vinification and maturation of our wines combine both tradition and modernity.
The fruits of our efforts were quickly rewarded with prizes, in the Paris Agricultural Fair as well as other fairs where we have won over 160 medals since 1985. The specialized press and the greatest wine reviewers, like the Revue du Vin de France, Wine Spectator, or Parker have acknowledged and praised the quality of our wines.
The Mediterranean area granted us a climate and beauty which are exceptionally favourable to tourism. The whole environment appeals to discovering a unique wealth of landscapes and culture : Avignon, Arles, Nîmes, the Camargue, the Pont du Gard, the Luberon, and the Cevennes are minutes away, offering easy and boundless access to gastronomy, culture, nature or architectural heritage.
This outstanding environment naturally inspired us for the name of our Domaine : the Mordorée is the poetic nickname used locally for the woodcock that flies over our lands during its migrations.
Born from a deep-rooted winegrowing background, it was only in 1986 that Mordoree dedicated themselves entirely to a passion for wine.  Mordoree constituted 60 hectares of vineyard on 38 different plots of land, in 8 different districts.  The vinification and maturation of their wines, with both tradition & modernity, create the best wines possible.
Country:
Agricultural Standards:

Biodynamic