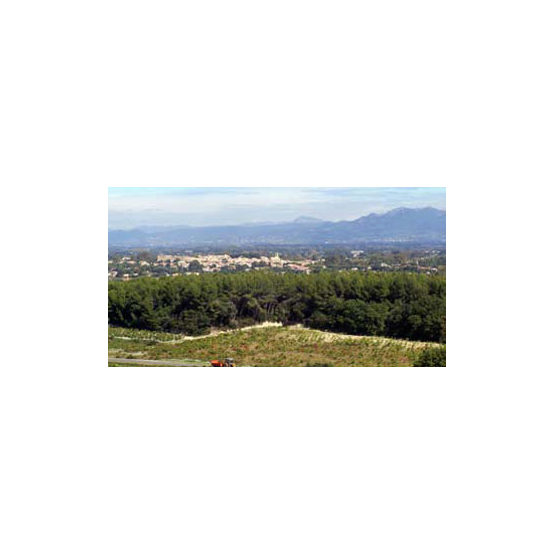 Domaine de Cristia
Created by Etienne Grangeon 70 years ago, the property originally comprised 2 hectares of Grenache. It was developed further by the driving force of his son Alain, who joined the domaine in 1963. Passionate about viticulture, he notably contributed to the expansion of the domaine and planted improved grape varieties such as Syrah and Mourvèdre and created the identity of Cristia, based on the knowledge and respect of his soils.
 
Then, in 1999, Baptiste, Dominique and more recently Florent joined their father. Their priorities were to concentrate on selecting the best parcels in order to produce a wine of a great quality, with a good ageing potential, to commercialise in France as well as for export.
Today three generations of vignerons share the passion and skills on the 21 hectares that make up Domaine de Cristia, which include the appellations of Châteauneuf-du-Pape (11 hectares of red and 1 hectare of white), Côtes-du-Rhône Villages (1 hectare), Côtes-du-Rhône (4 hectares) and Vin de Pays (4 hectares).