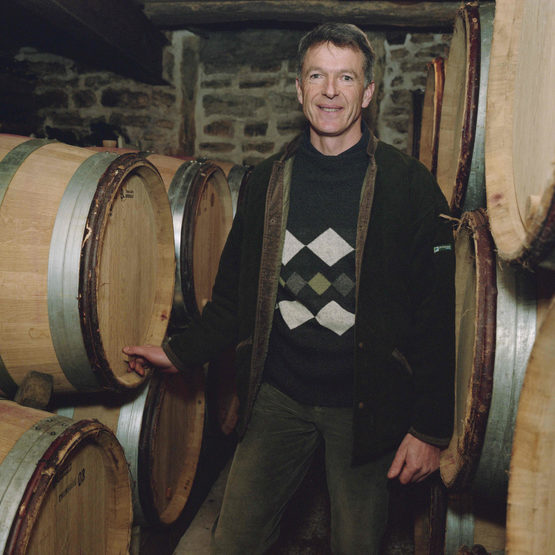 Domaine Collotte
It was at the 2005 Grand Jours de Bourgogne. I was looking for excellent Burgundies at equally excellent value. Marsannay came to mind as a good candidate, but aside from a couple of well-known producers, I was disappointed in the quality of many. That is until I came upon Philippe Collotte. A tall, quiet man, looking a bit like Gary Cooper, but with a lot of passion to make superb wines just waiting to be unleashed. His 2004's were good, especially the Marsannay Champsalomon, but his 2005's are special. And it is not just the vintage that explians it. One can see lower yields, more selection before and at harvest, and for us he bottled everything unfiltered. The Marsannay Clos de Jeu 2005 is the top Marsannay I have ever tasted - I put 6 magnums into my personal cellar.
As I alluded to above, 2005 is no fluke - Philippe's were some of the best 2006's I tasted in February 2007 and when you taste his 2006 Rosé de Marsannay, it will be hard to argue that one who got that much fruit in his Marsannay Rosé, must have done something special that vintage.
On the technical sheets we will be more specific but with special note is his Bourgogne parcel, planted in 1947 (bottled unfiltered for us) and there are 4 parcels of 50 + year vines in his super-value Marsannay VV. It is fun to find people like Philippe Collotte.
Country:
Varietals:

Chardonnay , Pinot Noir

Agricultural Standards:

Sustainable