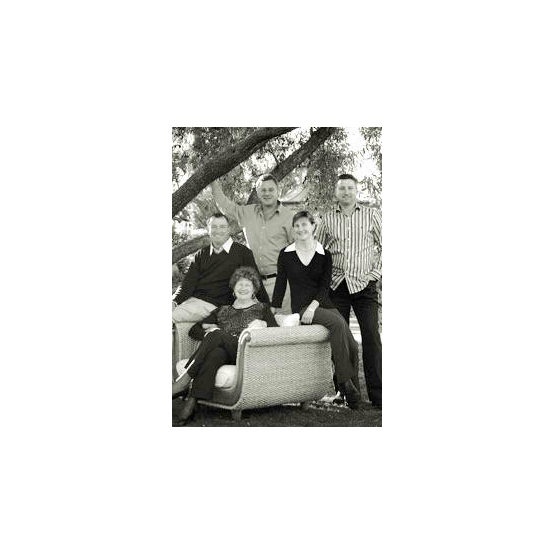 De Bortoli
De Bortoli Wines is a third generation family wine company established by Vittorio and Giuseppina De Bortoli in 1928. The couple emigrated to Australia from Northern Italy, from mountain villages at the foothills of the Italian Alps, near the historic town of Asolo.
Their son, the energetic and dynamic Deen De Bortoli, (b 1936 – d 2003) expanded and consolidated the business created by his parents. Deen's children established De Bortoli's reputation for premium wine including icon dessert wine Noble One and the Yarra Valley wines.
Italian family values passed down from Vittorio remain core values, there is a culture of hard work, generosity of spirit and of sharing good food, good wine and good times with family and friends.
The third generation, Deen & Emeri De Bortoli's four children, are the current custodians of De Bortoli Wines and all are actively involved in the business. With Emeri they also form the family Board of Directors. Eldest son Darren is Managing Director, daughter Leanne manages the Yarra Valley arm of the business, Kevin looks after the company vineyards in the Riverina and Victor is Export Director. If Deen expanded and consolidated what his parents established, then the third generation set a whole new direction - guiding the company into the premium wine market.
The remarkable success of Noble One in the 1980s, made by new graduate winemaker Darren De Bortoli [with the support of Deen] gave the family the confidence to go to the next step. Noble One, inspired by the classic sweet white wines of Europe, has over the past two decades become one of the world's most highly awarded and sought after wines.
The next step was the purchase of its first Yarra Valley vineyard in 1987. The Yarra Valley venture which is managed by Leanne and her winemaker husband Steve Webber has been enormously successful. Highlights include receiving Australia's most prestigious wine trophy, the Jimmy Watson in 1997, Steve Webber's Gourmet Traveller Winemaker of the Year Award in 2007 and receiving the Best Tourism Winery award at the Australian Tourism Awards in 2009.
Country:
Varietals:

Chardonnay , Moscato , Petit Syrah , Petit Verdot , Pinot Noir , Semillon , Shiraz , Viognier

Agricultural Standards:

Sustainable