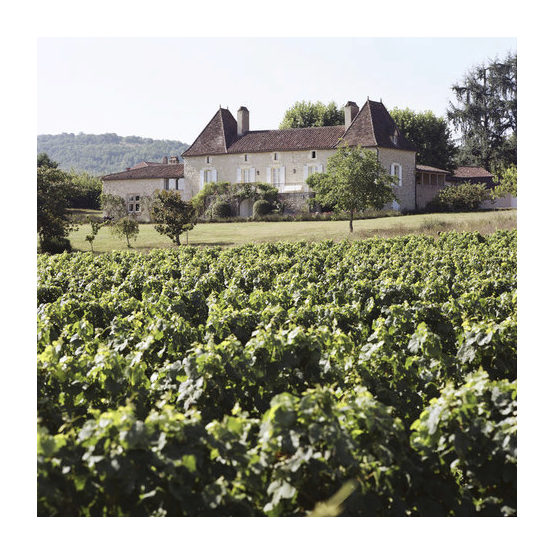 Château Gautoul
Château Gautoul, located in Puy-l'Évêque in the South West of France, offers an exceptional Cahors wine of the Malbec variety. The Chateau itself dates back to the 18th century, the winery and ageing cellars were built in 1992 and are equipped with thermo-regulated vats, automaton, clicker and barrel cellar.
Chateau Gautoul separates vinification by grape variety and parcel:
3% Tannat for structure, body and tannins
15% Merlot for fuitiness, balance and roundness
82% Malbec for character, colour and depth
We try to understand the 'colours' so we can separate them out in order to develop the widest palette with the most integrity.
In this way we can express, without constraint, our great passion for creating exceptional wine.
Throughout the year, from pruning to harvesting we endeavour to obtain the best balance from each plot and grape variety on a case-by-case basis.
Each year brings its differences and unique conditions to which it is necessary to adapt. For this reason there is no preferred technique, old or new, in our approach and the way we proceed. We are working in collaboration with Margarète Chapel, internationally renowned for her work on sensitive crystallisation analysis. During the wine growing year of 2017-2018 we will launch an agroforestry project in a viticultural environment in collaboration with the Chamber of Agriculture in the Lot.
At the end of 1998 Chateau Gautoul had a change of owners. A love of wine, coupled with their affection for the area prompted Mr and Mrs Eric Swenden to take over from Mr Alain Senderens, the Michelin starred chef of Lucas Carton(***).
The estate is classified as High in Environmental Value.
Country:
Agricultural Standards:

Sustainable