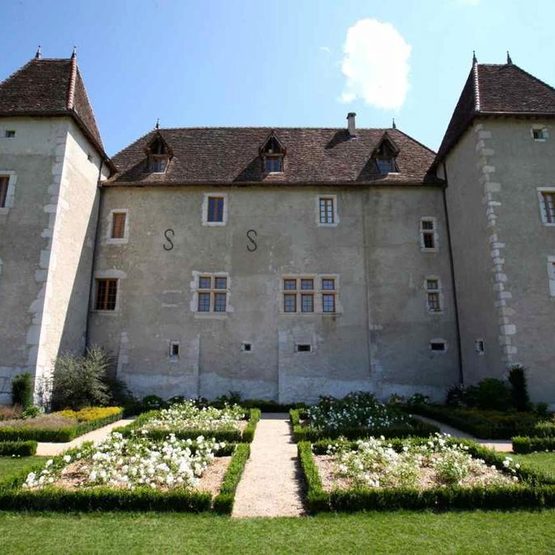 Chateau de la Mar
At the foot of the Alps, on the left bank of the Rhone behind Le Bourget du Lac, 250 hectares of vineyards are spread over Jongieux more than 12 km. Raw Marestel with an area of 22 ha Represents the jewel of the vineyard.
This hill is Located on the slopes of Mount of Charvaz, terraces Would Be the steepest in the wine world (after Robert Parker).
Its soils consist of limestone screen. It boasts a full-West exposure and a micro climate That brings him close lose to the Rhone.
The 7 hectares of vineyards of the castle of La Mar are at the heart of the appellation and Receive an ideal and privileged sunshine That Makes the height here is sublime.
Partially grass Vines are Conducted in farming. Each plot is harvested and sorted by hand qui guarantee optimal sanitary condition at harvest.
Country:
Agricultural Standards:

Sustainable