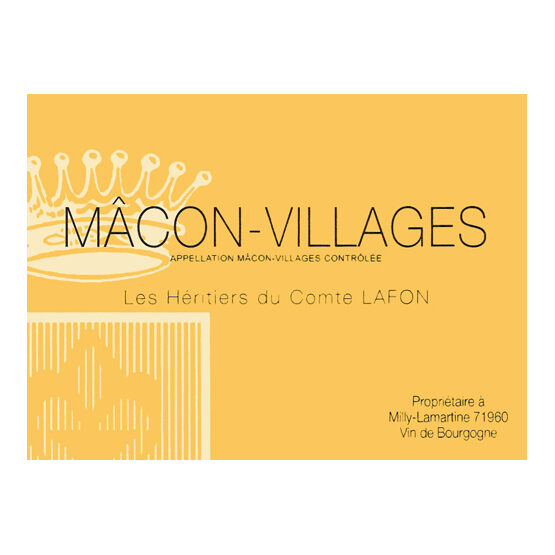 Les Héritiers du Comte Lafon Mâcon-Villages
Wine Information
Size: 3.5 ha (4.20 ac)
Variety: Chardonnay
Vine Age: Planted from 1982 to 2002
Terroir: Multiple parcels, facing south and east, around 200-meters altitude, fairly deep clay soils on limestone bedrock
Viticulture: Certified organic with biodynamic methods
Vinification: Indigenous yeast fermentation in 45-55hL oval oak foudres. Aged for 6 months on fine lees, racked pre-bottling.
This is the entry-level wine for the range and is composed of a bit of each appellation where the domaine has vines: Uchizy, Viré, Chardonnay, and Bussières (lieux-dits including En Prôle, La Reine, Le Saugey, Massa, and Bief).