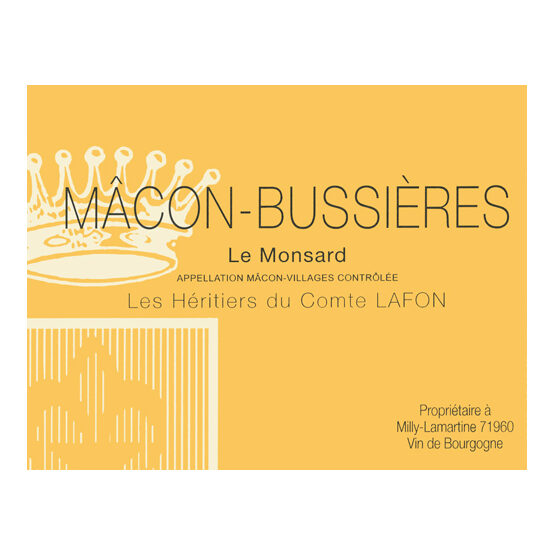 Les Héritiers du Comte Lafon Mâcon-Bussières Le Monsard
Wine Information
Size: 0.74 ha (1.83 ac)
Variety: Chardonnay
Vine Age: Planted in 1982
Terroir: Lieu-dit En Monsard, just below the rock of Monsard, facing southwest, 250-meters altitude, shallow, lightly clay soil with limestone rocks from hard limestone bedrock below.
Viticulture: Certified organic, biodynamic methods
Vinification: Indigenous yeast fermentation in 41 to 45hL oak barrels. Aged for 7-8 months on fine lees, racked pre-bottling.
Sourced from a single vineyard in the commune of Bussières.