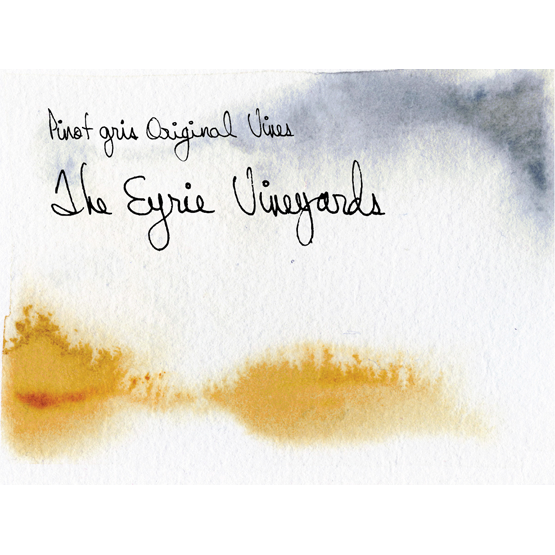 Eyrie Vineyards Pinot Gris Original Vines
Wine Information
The desire to stay true to place and to limit our impact on nature educates all of Eyrie's viticulture and winemaking practices. Insecticides, herbicides, or systemic chemicals have never been used in the vineyards. Today we are not just practicing organic, but certified organic.
Like all of our smaller fermentations, the wine was transformed from the juice by wild yeasts. Aged in specially-made stainless steel barrels, the wine was bottled without sulfur. In addition, we chose to retain the natural crystals that form in the bottle when it is chilled. These crystals and the lack of sulfur are part of the natural expression of the grapes that came into the winery. In spite of its natural wine attributes, the flavors are extremely precise and focused and will give pleasure for many years to come.
Jason Lett showcases this special fruit by making a natural wine with no sulfites added and no cold stabilization. The crisp apple flavors are forward, the color a light gold, the balance spot on and the finish polished. 
Product Name: Pinot Gris Original Vines 12/750
Producer: The Eyrie Vineyards
Country Region Appellation: >

USA
Oregon
Willamette Valley

Varietal:

Pinot Gris

Agricultural Standards:

Organic

Closure:

Cork

ALC %:

13.5