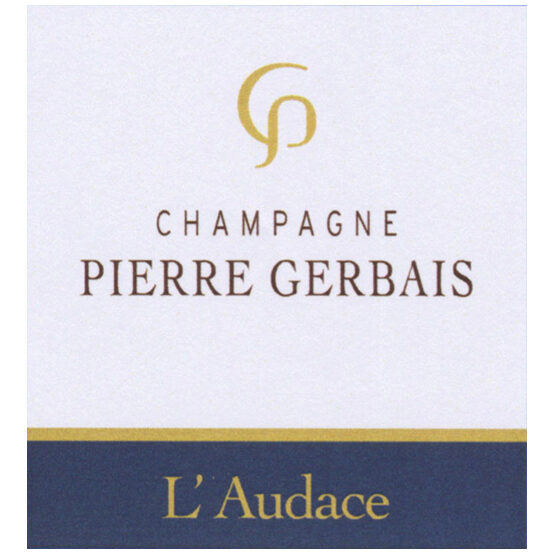 Champagne Pierre Gerbais L'Audace Brut Nature
Wine Information
The richness and fruits of Pinot Noir, sublimed by a natural vinification process.
Composition : 100% Pinot Noir
Blended from historical Pinot Noir vines. This vintage comes primarily from a plot planted in 1960 in the grounds known as "Sainte-Marie."
Vineyards rooted in Kimmeridgian soil, composed of marl and limestone, situated in the village of Celles-sur-Ource, in the heart of the Côte des Bar.
A natural wine-growing process, recommendedby Ampelos since 1996 and certified of High Environmental Value. Limited yields fromvineyards with an average age of 30 years. Mechanical tillage, without use of synthetic products.
Vinification
Vinification process with no added sulphur,using the properties of natural elements as a substitute.
Manual harvesting
Cold settling: 12°C
Alcoholic and malo-lactic fermentation, maturing on fine lees in vats without fining or filtration. 
Matured on laths in bottles: 36 months
Dose: 0 g/l, Brut Nature
Disgorgement: 6 months prior to going on sale Production of 5000 bottles per year