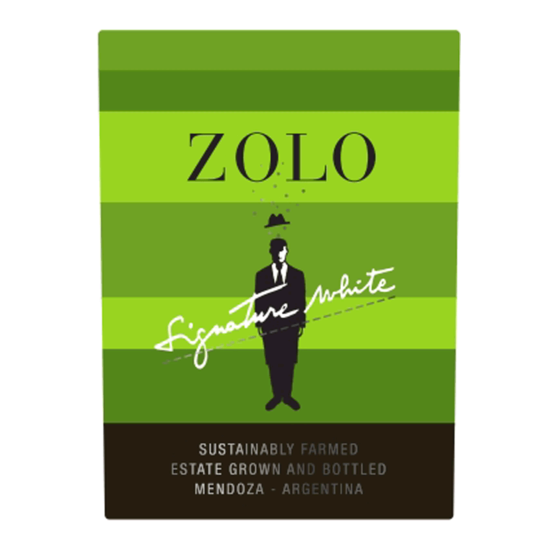 Zolo Signature White
Description: This blend of Mendoza's signature white grapes features friendly flavors of tropical fruits with hints of grapefruit and jasmine. Its naturally sweet and slightly effervescent palate makes it a refreshing choice for any occasion.
Label Notes: Owner and President Patricia Ortiz spends much of the week working in Mendoza, leaving her husband alone – solo/Zolo – in Buenos Aires.
Varietals: 70% Torrontés, 15% Sauvignon Blanc, 15% Chardonnay
Sustainably Farmed: 100%
Sorting: Double manual selection
Fermentation: A protective method (absence of oxygen during the process is applied). Alcoholic fermentation, from natural grape juice, is slow and takes place under low temperatures (10 – 12C°). Acidity is corrected in order to keep aromatic intensity and the natural residual sugar. No malolactic fermentation.
Product Name: Zolo Signature White
Producer: Zolo
Importer: Vino Del Sol
Country Region Appellation:
Color:

White

Style:

Dry

Category:

Still Dry

Agricultural Standards:

Sustainable

ALC %:

9