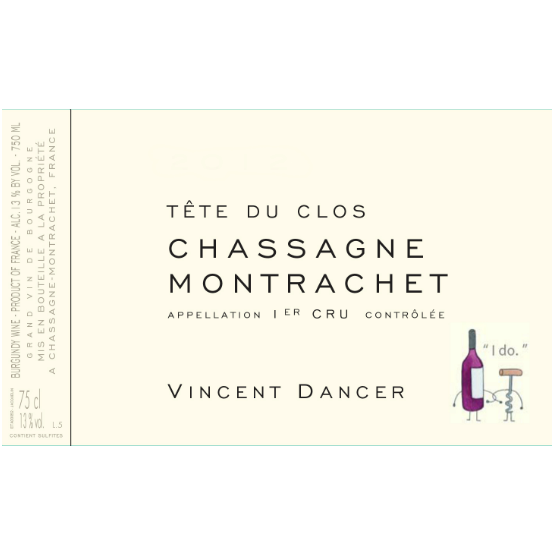 Vincent Dancer Chassagne Montrachet Premier Cru Tete Du Clos
Wine Information
Vincent Dancer, along with the brothers Ente, Pierre-Yves Colin and Olivier Lamy to the new generation star winemakers for white Burgundy. Vincent pays a lot of attention to the work in the vineyard. Since 2006, the wines have been organic. In the cellars he works with only with natural yeasts. The wines are aged between 12 and 18 months in wooden barrels which part is renewed annually. The wines of concentration Dancer possess besides a beautiful minerality and superb acidity.
Linear, Mineral-driven Chardonnay, from a small, walled-in parcel, that is the best part of the 1er Cru Les Morgeots, so it can be considered a "super" 1er Cru.
Product Name: Chassagne Montrachet Premier Cru Tete Du Clos
Producer: Vincent Dancer
Importer: Fine Vines
Country Region Appellation: > >

France
Burgundy
Cotes de Beaune

>

France
Burgundy
Cotes de Beaune
Chassagne Montrachet 1er Cru

>

France
Burgundy
Cotes de Beaune
Chassagne Montrachet 1er Cru
Tete du Clos

Varietal:

Chardonnay

Agricultural Standards:

Organic

Closure:

Cork

ALC %:

13.5