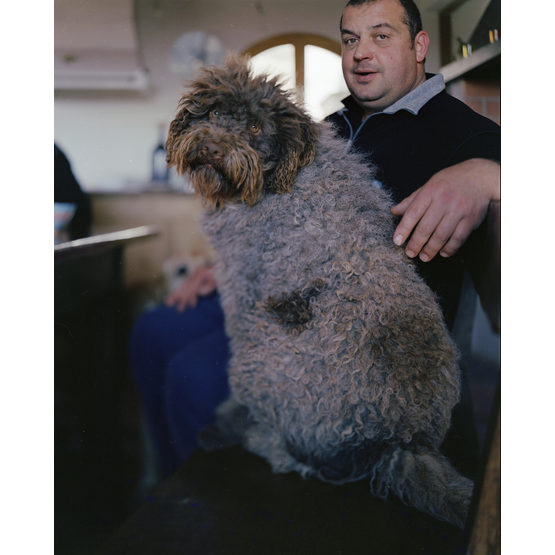 Gauby
Domaine Gauby is situated in and around the tiny, bucolic Roussillon town of Calce, inland from Perpignan and a short drive from the Cataluña border of Spain.  Exiting the A9 and driving northwest into the eastern Pyrenees though the quiet, winding roads and precipitous hills of timeless beauty is a little bitter-sweet.  This is a forgotten corner of France that is both wonderfully unspoilt and tragically neglected.  Admittedly in recent years a handful of producers have set up camp in the Fenouillèdes and begun to deservedly gain international attention for some impeccably crafted wines from ancient vines, thanks to their much needed financial injections.  But most of the longstanding wine producers here are desperate.  They have no idea how and where to sell their traditionally styled wines (e.g. Vins Doux Naturels) in today's rapidly changing wine markets.  Some struggle to rid themselves of the most amazing vineyards containing museum-piece vines, even at a shave above the price the French government will give them to grub-up.
 
So Domaine Gauby is a little special in this respect.  Born into one of those longstanding producer families, when Gerard Gauby took the reins in the 1980s he was set to become one of the forerunners to developing the potential of the old vines and unique terroir of this region.  Much of this development came about through an initial period of hard-graft as much as trial and error in the early days.  More than twenty years on, Gerard Gauby's meticulous care for his vines tends to follow biodynamic principals that have been personally tested over 12-13 years of farming this way.  In the winery he solely uses natural yeasts and principals – no chaptalization, acidification, fining or filtration.  He will not work with stainless steel, only cement and wood (including wooden fermenters and old foudres for inert storage).
During the tasting, Frank points out to me that amongst Gauby's current range three "levels" can be identified, loosely following the Burgundian model: villages, premier cru and grand cru.  Respectively, Gauby's levels are labelled: Les Calcinaires (villages level, produced from limestone soils and younger vines), Vieilles Vignes (premier cru level, made from very old vines), and the individually named wines of Coume Ginestre and La Muntada (the Grand Crus).  For the record, Le Soula is a separate partnership project with one of Gauby's neighbours, Eric Laguerre.   
The vines of Gauby's vineyards are a melange predominately composed of the traditional varietals of the region with a few more recent yet climatically compatible arrivals such as Syrah.  The whites are composed of Grenache Blanc, Grenache Gris, Muscat, Macbeo, Chardonnay and Carignan Blanc.  The reds - Carignan, Grenache Noir, Syrah and Mourvedre.  Some of the vines for the Vieilles Vignes wines are over 125 years old and average yields for the Vieilles Vignes and single vineyard wines are just 15-20 hl / ha (sometimes less).