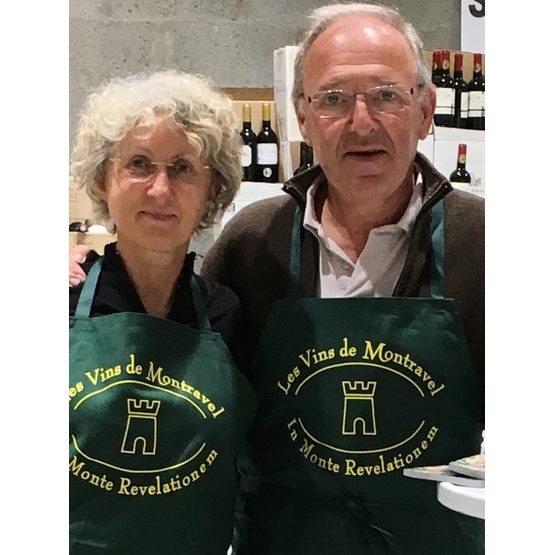 Daniel Olivier
In the extension of the slopes of St Emilion about twenty kilometers from Bergerac, the Montravel vineyard clings to sun-drenched hills. Puy Servain is in the heart of the country of Michel de Montaigne.
It is in Ponchapt, near Port-Sainte-Foy and Fleix, at the top of one of these luminous slopes that Daniel and Catherine Hecquet exploit the Puy Servain estate. A beautiful site, particularly well placed, at the top of one of the highest elevations in the region. It produces excellent wines of Bergerac and Montravel.
The farm takes its name from the locality, which means Summit (Puy), windy or served by the wind (Servain). The vines which undulate on the slopes of these hills benefit from a particularly favorable sunshine. The ideally drained soils cling on a limestone base that promotes the minerality of the wines.
The lord of Montaigne, precursor of oenophilia, said:
"The vineyards are gardens and places of pleasure, of singular beauty and where I learned how much art could be used to a point of hilly, mounteous and unequal. "
Very beautiful maxim of a philosopher steeped in common sense and that the Hecquet family has made his own by producing on these sooty and hilly terroirs of admirable dry, sweet or sweet white wines and splendid red wines, fleshy, expressive and dense in the purest tradition of Bergerac and Montravel wines.