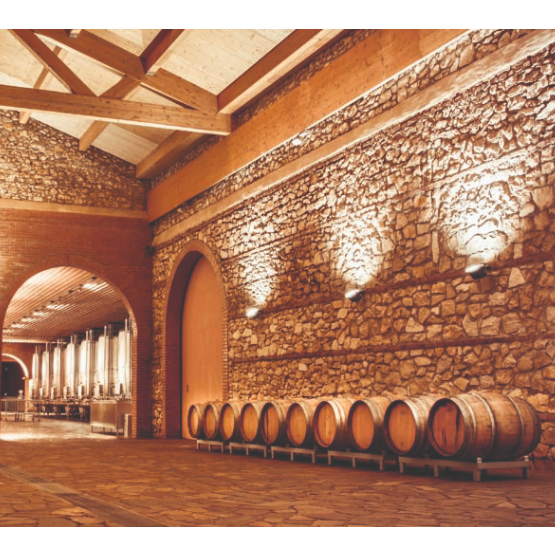 Anselmi
Roberto Anselmi (above) is widely regarded as one of Italy's leading white wine producers. He left university in 1975 and started working in his father's winery. His grandfather had been forced to sell the family's vineyards in the 1940s and 50s, so his father's winery relied on bought-in grapes.
Roberto's ambition was to buy back the family's vineyards, and he started acquiring hillside vineyards, planted at high density. Currently he has 70 hectares of vines, planted at 6000 vines per hectare and trained to Guyot or permanent cordon, as opposed to the much higher yielding double pergola system common in the region. His clones of Garganega (the white variety of Soave) are the less productive, higher quality ones.
 Frustrated by the low quality and general lack of ambition in the Soave region, in 2000 he chose to leave the Soave DOC, and his wines are now labelled as IGT Veneto. 'Probably the best property in Soave is my property,' he says, 'but I don't like beauracratic logic in my life. No one is focused on the real quality. I use 7000 plants/hectare as opposed to 1200. I have 3 bunches per plant as opposed to 15. These are two different philosophies of life.' He takes a quality minded approach, starting in the vineyard, and extending to the cellar where he uses cold maceration and low temperature fermentation.
The winery is composed of 170 hectares of estate vineyards where different local types of wine are produced: Refosco, Friulano, Pignolo, Ribolla Gialla and Verduzzo.  International grape varietals are also cultivated: Merlot, Pinot Grigio, Chardonnay and Cabernet.  Anselmi is one of the largest wineries in the area especially for the production and bottling of sparkling Prosecco DOC and Spumante in Friuli-Venezia Giulia. 
Country:
Agricultural Standards:

Sustainable