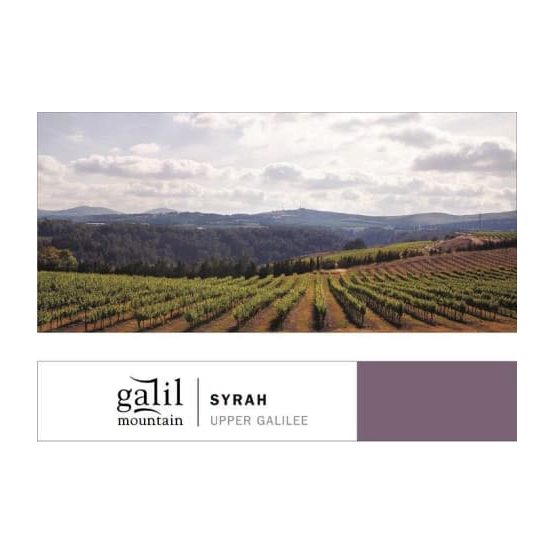 Galil Syrah
Deep purple in color, the wine displays rich aromas of black plum, ripe cherry, and crème de cassis, with background hints of mint and tobacco. With medium-to-full-body, the wine exhibits a pleasant and long-lasting finish.
Region: Upper Galilee.
Variety: Syrah.
Technical Data: The wine underwent 7 days of fermentation in stainless steel vats, followed by malolactic fermentation, and 6 months of aging also in stainless steel vats to preserve the wine's fruity flavor.
Harvest: The growing season preceding the harvest began with a rainy winter, and the grapevines reawakened to moist ground and good growth conditions. The spring began earlier than usual, which led to early maturity in most of the plots. The beginning of the spring was characterized by vigorous grapevine growth, which placed pressure on the winegrowers to complete their tasks on time. Throughout the season, the weather was moderate with no extreme events, and the fruit's maturity was uniform and moderate. The 2016 harvest was the Winery's shortest ever, ending within eight weeks. The vintage shows signs of very high quality.
Storage and Aging: Store in a cold, dark area. If stored under proper conditions, the wine should stay well preserved for 2-4 years from the time of harvest.
Serving Temperature: Best served at about 18°C (64°F).
Product Name: Galil Syrah
Producer: Galil Wines
Importer: Yarden Wines
Country Region Appellation: >
Varietal:

Syrah

Color:

Red

ALC %:

15

UPC:

7-36040-50698-0