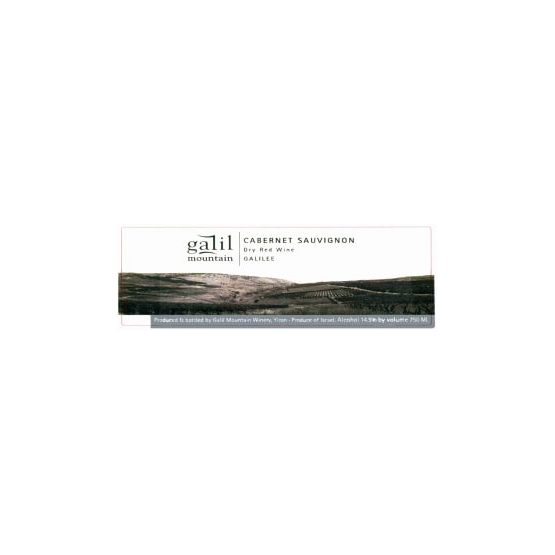 Galil Cabernet Sauvignon
Variety: Cabernet Sauvignon.
Winemaking: Six months of aging in stainless steel, including several rackings.
Tasting Note: Aromatic tastes of black cherry, ripe plum, berry and blueberry jam, with a delicate background of mint and tobacco; medium-to-full bodied and well balanced; long-lasting finish.
Serving Temperature: Best served at 18°C / 64°F.
Aging: Under proper conditions, the wine will age well for 2-4 years from time of harvest.
Product Name: Cabernet Sauvignon
Producer: Galil Wines
Importer: Yarden Wines
Country Region Appellation:
Varietal:

Cabernet Sauvignon

Color:

Red

ALC %:

15

UPC:

7-36040-01427-0