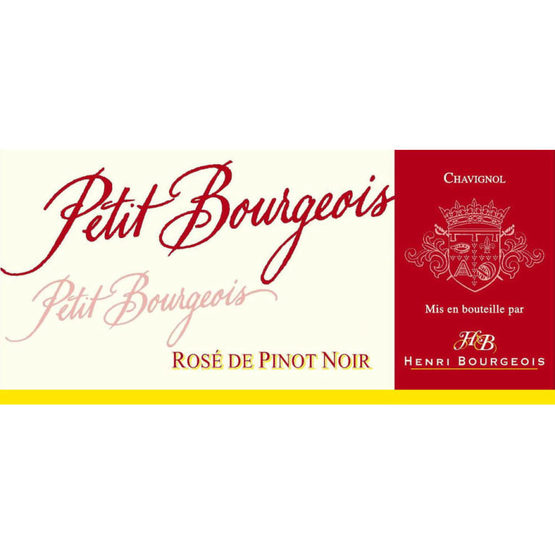 Henri Bourgeois Petit Bourgeois Rose of Pinot Noir
Wine Information
Pinot Noir from the Loire Valley slopes formerly known as "The Garden of France" due to its extremely temperate climate perfect for growing grapes as well as vegetables. Grapes from this area along the Loire river are at optimal ripeness.
Great companion of summer food such as grill meats, salads or brochettes, it also goes marvelously with your cocktail dinners and exotics meals like seafood tempuras or Vietnamese spring rolls. Grilled lemon chicken and poached salmon would also do a great match. With elegant and enjoyable flavors, this rosé will give you such a pleasure!
Product Name: Petit Bourgeois Rose of Pinot Noir
Producer: Famille Bourgeois
Importer: Fine Vines
Country Region Appellation: >
Varietal:

Pinot Noir

Agricultural Standards:

Sustainable

ALC %:

13.5