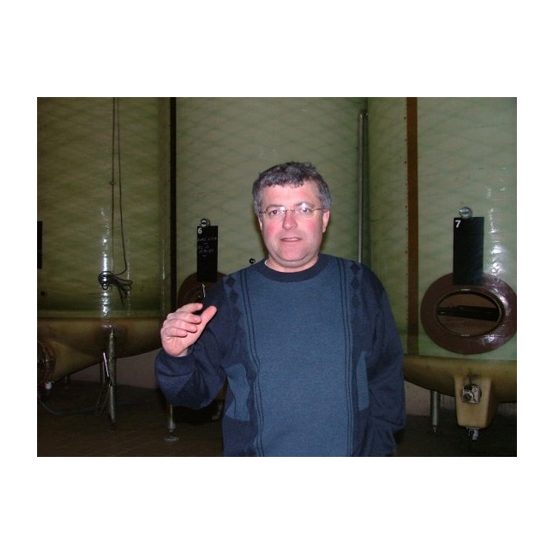 Reverdy, Jean
The Estate
This Domaine is located in Verdigny, one of the top villages in Sancerre. It dates back to 1650 and has been in the family for about 10 generations. Originally the family was growing vines and diverse polycultures, but since the 1950's they have been focusing on producing wine only. Christophe Reverdy, son of the late Jean Reverdy, now produces around 100,000 bottles per year on average and exports 70% of the total production to UK, Germany, Sweden, Japan and the USA.
The Vineyard
The Domaine spreads over 12 hectares (29.64 acres): 9 hectares Sauvignon, 3 hectares Pinot Noir, and produces red, rosé and white wine. The age of the vines is 25 years and older. The vineyard is divided into 15 parcels located on the hills of Verdigny, Saint Satur, Sancerre and Thauvenay.
The vineyards are planted on three different types of soil:
- silicious-clay soils, "Terres a Silex" (east of the hills) - 55%
- pebbly limestone soils, known as the "Caillottes" - 35%
- clay and limestone white soils, the "Terres Blanches" (west of the hills) - 10%
The vineyard of Sancerre measures 2,500 hectares (6,175 acres) total and spreads over 14 communes: Bannay, Bué, Crézancy, Menetou-Ratel, Ménetréol, Montigny, St-Satur, Ste-Gemme, Sancerre, Sury-en-Vaux, Thauvenay, Veaugues, Verdigny and Vinon.
The Sancerre A.O.C. was created in 1936 for the white wines and in 1959 for the reds.