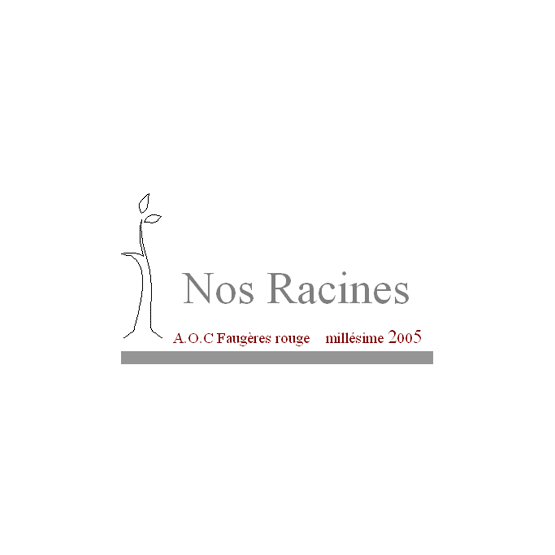 Ch De La Liquiere
Liquière is the amazing story of a family, who has strived, over the past couple of generations, to bring the best out of the terroir of Faugères.
Our grandfather, Jean Vidal, played an important part in the history of our family. He was a real pioneer, who fought for "this arid land offering little". He found the name of our family, owners of vineyards in the district of Cabrerolles, on documents dating back to 1700. Back then, wine was a product used for barter. Later on, it became a product for trade, and it wasn't until 1950 that winegrowers realised that quality was important. Our grandfather was one of the forerunners in this area .
As of the end of the 1960s, convinced that our terroir was rich and offered a promising future, our parents were the first growers in the region to bottle their wines. From then on there was no looking back, this new orientation became definitive. Guided by their passion, Bernard and Claudie, started their relentless work. The magic vines planted in contour-lines on the slopes of Liquière bear witness to their dedication. A great deal of pride and faith in their terroir was required of them to cultivate vineyards on the dry hillsides of our appellation.
As far as we're concerned, there's still work to be done. We are continuing this fabulous family adventure, and striving to remain faithful to our terroir and our country origins.
Driven by our own individual sensibility, attention to detail and desire for perfectionism, we are all trying to go that one step further, with always in mind the aim of creating better and better wines.
Dominated by the Pic de la Coquillade at an altitude of 720 metres, AOC Faugères is a veritable natural balcony, situated in the foothills of the Cevennes.  This is a harsh, rocky terroir, where schist rules.  Faugères is the only Langudoc appellation boasting such a homogenous terroir.  Château la Liquière represents 60 hectares under vine, all situated within the zone producing AOC Faugères.  Their offerings are the expression of the terroir, produced by their expertise and experience.  The red grape varieties are composed of Grenache, Syrah, Carignan, Mourvedre and Cinsault, while our white grape varieties are represented by Grenache blanc, Roussane, Terret and Clairette.